What's The Deal With Micellar Cleansing Water?
What the deal with Micellar Cleansing Water? Should You Use It?
Micellar cleansing water is the new trendy cosmetic solution for an assortment of hygienic solutions ranging from makeup removal to skincare. If you have every tried this unique product, you know that it is quite useful, which explains why it's wildly popular. But what exactly is Micellar Water? Is it just water? Is it oil? Is it made of some special voo doo magic? Well it is actually a combination of all of these products. Micellar water is made up of micelles (tiny balls of cleansing oil molecules) suspended in soft water. The magic behind this secret water is pretty simple. Micelles have an oil-loving 'tail' that traps dirt, oil, and makeup and a water-loving 'head' that allows the micelles to dissolve impurities so they can easily be wiped away. The micelles are attracted to dirt and oil, which remove impurities while keeping the skin hydrated. In other words, Micelles act as magnets for dirt and oil. This unique property is why micellar water can be used as a wash, make up remover and moisturizer all in one. 
The amazing part about this product is that it looks like water, has the viscosity of water but when put it on your skin, it has a different texture than water. But wait, we are not done yet razing about this unique product. This solution does not sting or burn when applied to the skin. Unlike foaming solutions that contain soap and other chemicals, this product doesn't grind away dirt. This is why there is difference between washing our face with soap and water and cleansing your face with micellar water. Micellar water cleanses your skin and removes impurities without dehydrating the skin. It is truly a one stop clean that doesn't require you to wash it off afterwards. You may think this product is new, however it has been around for quite a long time. In fact, this product has been around since the days of non-traditional sewage and plumbing systems when water was too harsh to be used on skin.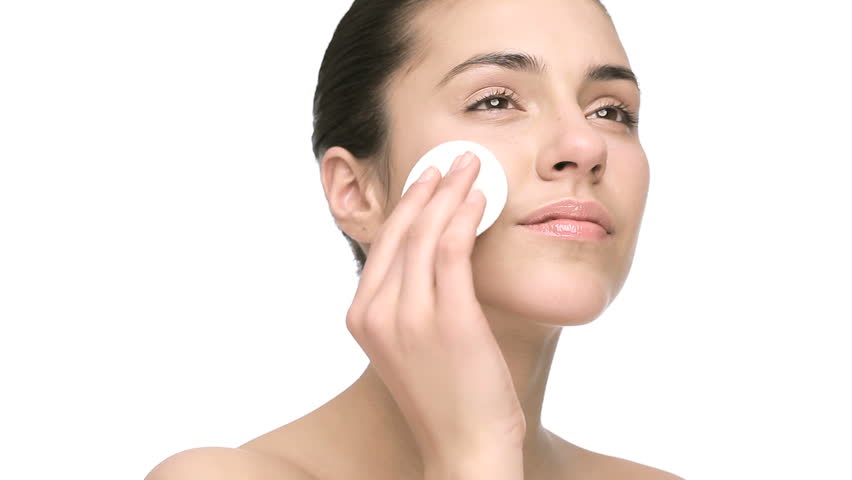 Micellar water might seem like a recent phenomenon in the US, but it has been used by make artists and models in Europe for years. More specifically, this product has French origins and has been touted as their secret to skincare.  France has been known beignets, macarons, and bubbles but is also notorious for it's hard water. As you can imagine, hard water and beautiful skin simply do not mix. Hard water has an alkaline pH balance, unlike our skin's slightly acidic optimal balance of 5.5. Because hard water compromises the pH balance of skin, washing with it can cause dryness, dull skin tone, and a myriad of other concerns. This problem is made worse if you have sensitive skin. Micellar water is perfect for those with sensitive skin because the ingredients don't strip the skin of moisture. Hard water isn't just a problem in France. In fact, homes all across the US have hard water coming out of their sinks, baths, and showers.
As we stated there are many uses for micellar cleansing water. One revoluntionary use for this unique product is for your butt. If you are like most american's, you are probably wiping your butt with dry toilet paper. If you are still wiping with dry toilet paper, you can probably imagine that you are leaving a lot to be desired in terms of hygiene. The great news is that Booty Mint is specifically designed to cleanse your bum. You can already imagine why micellar technology is perfect for this use. It is very simple and used very similarly to other micellar cleansing waters. You just spray the desired amount on your toilet paper before wiping your butt after taking a poo. This will create an instant wet wipe using specially engineered micellar water for your bum. This will allow you thoroughly cleanse your butt after every trip to the restroom leaving you with the sensation of superior hygiene. Great for home use, travel and a perfect gift. Try it today. 
Leave a comment